Understanding Bitumen

Sealers & Solvents from Adjuvate
March 29, 2021
Adjuvate Australia is a great place to source high-quality, all-purpose solvents and sealers to be utilised in numerous building applications. All products are formulated in compliance with the most stringent Australian building standards and are perfect for new construction and renovations alike.
Adjuvate's range of sealers and solvents are available for retail, wholesale and or brand labelled distribution.
Some of the Adjuvate range to consider for your next project;
Browse the complete range at www.adjuvate.com.au today!

Understanding Bitumen
March 3, 2021
Bitumen like coatings are some of the oldest known products utilised in waterproofing, sealing and protecting structures.
Ancient Egyptians used bitumen like resins to embalm their dead. Centuries later the Vikings would use plant fibres soaked in bitumen to seal their wooden ships. Often these bitumen "ropes" are the main evidence left when Viking wrecks are discovered.
What is Bitumen?
Bitumen occurs naturally in some parts of the world as a thick oily substance found submerged in lakes and often called tar pits. Most famously, the La Brea tar pit in California has provided some of the best preserved prehistoric fossils found to date.
The bitumen we use today is a more consistent manufactured product derived from crude oil. Formed millions of years ago this oil is extracted from vast underground resources that can be discovered either below ground or the sea floor.
Once recovered, the oil is refined through a process of heat to separate it into the many and varied products; Butane, Propane, Petrol, Diesel and then at even higher temperatures, Oils and Waxes.
The final product rendered is the sticky black material we now call bitumen.
Tar and Bitumen, aren't they the same thing?
No! Tar is produced from coal, not oil like Bitumen. While coal was originally formed from plant material under the earths pressure, it is considered highly toxic as a processed material.
Coal Tar, creosote, pitch, moth balls and various other resins come from tar derived of coal.
Advantages of Bitumen
Cost effective when compared to synthetic materials
Highly water resistant, in fact impervious to water
Exhibits great adhesion properties
The only real shortcoming of bitumen is that over relatively long periods of exposure to sunlight (UV) it tends to break down, harden and become brittle.
Adjuvate Australia has long recognised the specific performance benefits of bitumen based products and has developed a range of products to meet most applications.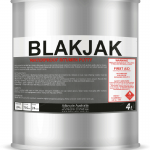 BlakJak
The thickest consistency, often called knife grade as it is installed with a putty knife or spatula. It is fibre reinforced to hold its body once applied.
Traditionally used to fix small holes and cracks in tanks or on roofs etc.
Not the highest UV resistance but will last for many years outside in the sun.
BlakSeal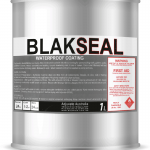 Slightly thinner than BlakJak to enable brush application and still fibre reinforced. Used to patch metal flashing, malthoid waterproofing or as a general gap filler.
This grade is perfect for use as a cost effective waterproofing membrane for retaining walls and the like. Always apply on the dirt side of the wall so that any water pressure 'pushes' the material onto the wall.
This product was commonly known as underbody filler for use on cars, trucks and boats.
UV resistance is similar to that of BlakJak.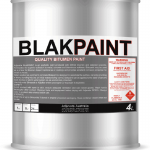 BlakPaint
Thin bitumen cut-back without fibre reinforcing to be applied by brush or roller.
Used as a 'primer' for further bitumen compounds or malthoid on concrete or metal. Can be used to seal porous substrates such as concrete tanks and pipes etc.
UV resistance is slightly less than the above, mainly because of its lower build thickness per coat.
SilvaSeal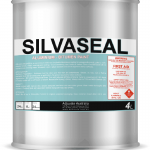 Much the same as BlakPaint but the material is filled with aluminium powder to provide additional UV resistance and lower absorbed heat. Contains no fibre reinforcement.
Used to protect metal surfaces, including old metal roofs, tanks, pipes etc. Also used as a finish coat over exterior bituminous waterproofing as it protects black bitumen from the sun, increasing longevity.
Highest UV resistance and protection of the range.
For further information or application specific advice please contact our friendly and helpful sales staff.
https://tarpits.org/experience-tar-pits/excavations

Volatile Organic Compounds
February 2, 2021
So what are VOC's and why are they so important?
Volatile organic compounds (VOC's) are potentially hazardous vapours emitted from certain solids and liquids at relatively low temperatures. Many common household items can contain VOC's and the chemicals emitted can have both short and long term adverse effects on your health.
United States EPA studies have shown that concentrations of about a dozen common organic pollutants, also known as VOC's, can be 2 to 5 times higher inside homes than in the outdoors. This is regardless of whether the homes were located in rural or highly industrial areas.
Common sources of VOC's include:
Paints, strippers and solvents
Wood preservatives
Aerosol sprays
Cleansers and disinfectants
Air fresheners
Fuels and automotive products
Hobby supplies
Dry-cleaned clothing
Pesticides
Building materials including adhesives, sealants, chip board, vinyl flooring and carpet
Home furnishings
Office equipment and supplies
How can VOCs impact your wellbeing?
There are many identified health risks associated with VOC exposure:
Eye, nose and throat irritation
Headaches, loss of coordination and nausea
Damage to liver, kidney and central nervous system
Some organic compounds are suspected or known to cause cancer in humans
Some key exposure symptoms include:
Headache
Allergic skin reaction
Shortness of breath
Reduced cholinesterase levels
Nausea
Vomiting
Nose bleeds
Fatigue
Dizziness
How can I help reduce VOC exposure and their effects on health and the environment?
There are many positive and intentional steps individuals can take to make change and better protect themselves from exposure.
Make sure work areas are well ventilated.
Only buy products in quantities that you will use quickly and don't store opened containers when possible.
Dispose of unused or little used containers according to directions.
Don't store chemicals or fuel containers within inhabited areas.
Read, understand and follow the manufacturer's instructions for products before starting.
Consider which products you use and choose no or low VOC alternatives if available.
Adjuvate Australia have a long standing commitment to community health and the betterment of the environment. Our hand picked technical team have over 40years in the industry and are actively involved in formulating to minimise emissions from our superior range of building products.
Contact our sales team, they are more than happy to discuss the calculated VOC levels of our products and assist with the selection of the best building materials for your application.
Source https://www.epa.gov

Flooring Adhesives from Adjuvate
January 2, 2021
Adjuvate Australia are, the industry trusted supplier, when it comes to application specific custom tile and building adhesives. Bespoke formulations are designed and produced for new construction, renovations, or even practical or aesthetic upgrades. Adjuvate products are manufactured in Australia and tested to the most stringent Australian Building standards. A comprehensive range is available under licence to 3rd party customers or under the Adjuvate brand throughout the Pacific Islands.
A sample of the Adjuvate premium adhesive range to consider for your next project;
Contact our friendly Adjuvate team to learn more about their quality adhesives.

Adjuvate Australia – Website launch…
December 1, 2020
Adjuvate Australia, a name synonymous with premium construction chemical solutions throughout the Pacific region has just launched our new and updated website. Backed by nearly three decades of direct industry experience, we are the trusted partner for many in the custom design and manufacture of construction chemicals, adhesives, sealants, coatings, and waterproofing solutions for civil, commercial and residential projects.
Adjuvate is proud to provide local consulting, design, manufacturing and extensive testing capabilities from our base in the Southern Highlands of New South Wales. Engineering local solutions for numerous global "brand names", all Adjuvate Australia products are formulated and tested to conform to relevant Australian Standards. Aside from our manufacturing expertise we have grown to be the "go to" supplier of difficult to source products and chemicals for our customers.
Our manufactured range includes;
Ceramic tile underlay, adhesives and grouts.
Adhesives for Vinyl, carpet, woodworking, hobby and general construction.
Waterproofing coatings, damp-proof course, mastics, membranes, and repellents.
Concrete additives, curing compounds, sealants, and resurfacing products.
Cementitous coatings, renders, mortars and GRC compounds.
Specialised construction grouts and shotcrete.
For more information or assistance with bespoke construction solutions by Adjuvate please contact us today.